Your App in Space
Virtual Satellite Platform
We will provide you with development environment that contains all necessary hardware and software for early prototyping, ground testing and validation activities for satellite software applications. Test and develop code that is ready for the real space missions!
Software
Linux Operating System
Space Mission Software Development Kit
Flight Planner Simulator
Develop and test your application on the ground, on realistic satellite hardware. Deploy when our satellite will reach orbit. Run your application in space and get unique insights from space-based instruments.
Hardware
Cubesat Ground Test Simulator
GPS and IMU available
Imaging Camera Instrument
YOUR APP IN SPACE
How It Works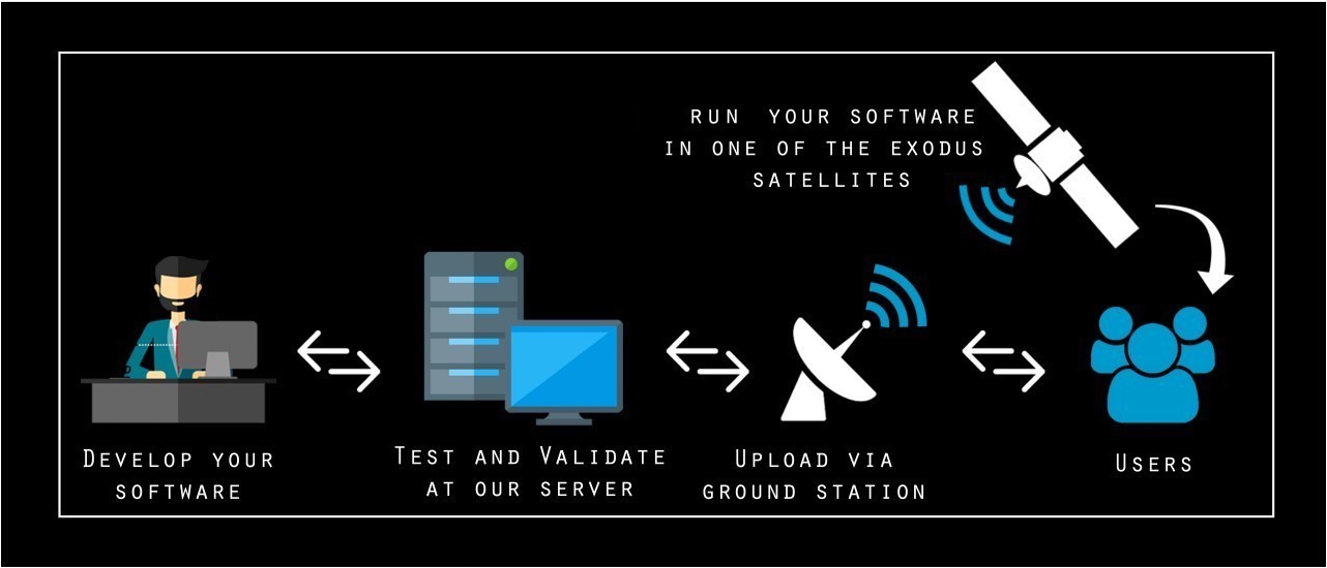 NOVA
OUR FIRST MISSION - TO BE LAUNCHED IN 2022
NOVA user-accesible onboard computer is a ARM/Linux system, allowing you to use already familiar development tools to run space applications on day one.
Imaging camera is one of the most common cubesat instruments, so we included that one as well as part of our plafrom. Try taking photos from space and see how our planet looks from above!
Did you know that GPS navigation works in space as well? Many cubesat missions used off-the-shelf GPS modules to help them navigate in orbit. So we included this hardware part to make our hardware platform complete.